We are the National AI Institute for Foundations of Machine Learning (IFML)
Designated by the National Science Foundation (NSF) in 2020, IFML develops the key foundational tools for the next decade of AI innovation. Our institute comprises researchers from The University of Texas at Austin, University of Washington, Wichita State University, and Microsoft Research.
Our researchers create new algorithms that can help machines learn on the fly, change their expectations as they encounter people and objects in real life, and even bounce back from deliberate attempts by adversaries to manipulate datasets.
Featured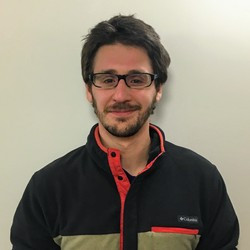 IFML Seminar
Abstract: The ever-increasing penetration of level-2 autonomous vehicles (AVs) offers an opportunity to reshape the energy efficiency and throughput of our highways. Even at current low penetration rates (1-5%), we have observed in small...
Event Details
Upcoming Events and Workshops
Talk by Eugene Vinitsky, Assistant Professor, NYU
Previously Recorded Talks
New & Noteworthy
Article

The RoboCup dream has inspired generations of roboticists